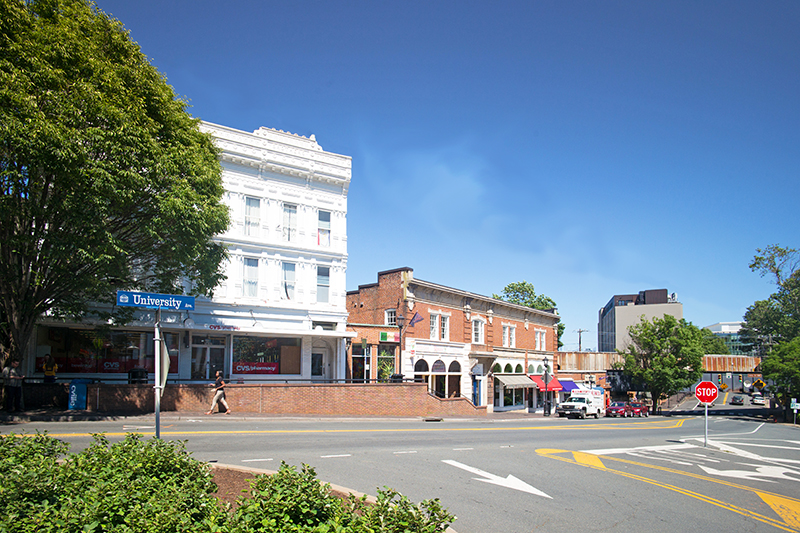 ALL ROADS LEAD TO GROUNDS
We look forward to welcoming you to Grounds for Family Weekend! Maps, directions, and general information about visiting UVA and Charlottesville are available on the University's Visit page. 
For the most up to date information on visitor parking, visit the University's Parking and Transportation website.
Friday Parking
During Fall Convocation, free parking is provided at the John Paul Jones Arena on a first-come, first-served basis. Parking near Central Grounds and Scott Stadium is extremely limited.
Saturday and Sunday Parking
Free parking is available at the John Paul Jones Arena. Parking is also available for an hourly fee throughout the weekend at the Central Grounds Parking Garage, located along Emmet Street near Memorial Gym. Select parking lots on Grounds are open for general use. Please note posted signs at lot entrances for specific restrictions.
Those attending the UVA football game on Saturday should take note of the Game Day parking information on the Virginia Athletics website.
ADA Accessible Parking & Paths
Maps detailing the locations of reserved ADA spaces and accessible pathways can be found on the Facilities Management website.
ADA parking spaces are first come, first serve. If an ADA space is not available, vehicles with a DMV issued placard or license plate may park in a metered space for up to 4 hours. 
Shuttles
Free bus service is available through University Transit Service. On Friday, buses run every 20 minutes from 7:30 AM – 12:00 AM. On Saturday, buses run every 20-40 minutes beginning at 12:00 PM. A detailed service schedule can be found on the Parking and Transportation website.