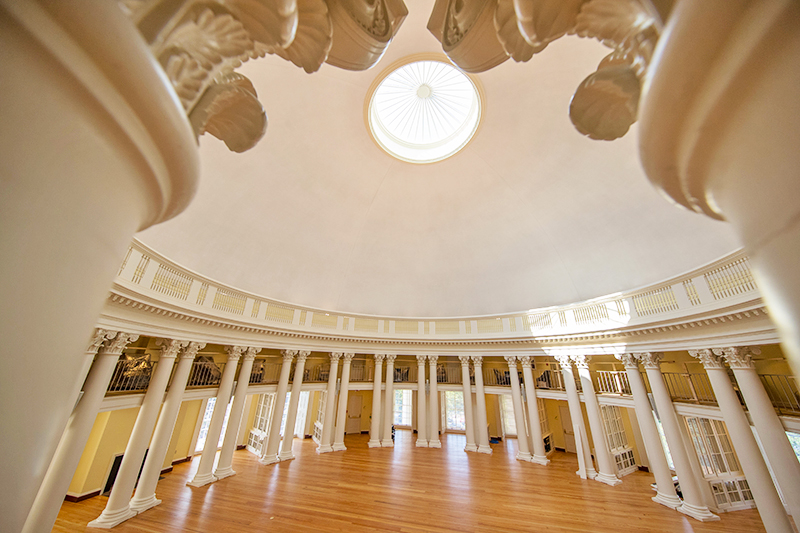 DINE IN THE UNIVERSITY'S MOST ICONIC BUILDING
Top off your Family Weekend with an unforgettable experience: consider entering the lottery for one of the Dome Room Dinners. In these incredibly popular events, families may dine on Grounds in the University's original library while listening to a lecture from one of our premier faculty members.
There are two Dome Room Dinners hosted during Family Weekend. Due to limited space and popularity, all interested parties are entered in a lottery and selected at random. Space is limited to 100 guests. 
The cost to attend the dinner is $100 per person, regardless of age. The lottery entry is an option on the 2023 Family Weekend registration form.